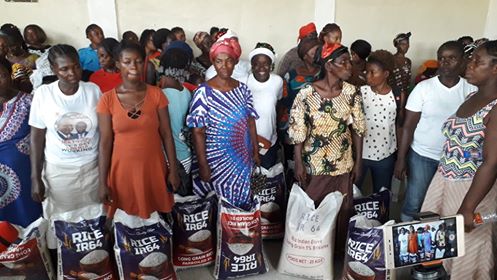 Imagine a life where day after day you wake up to find there is still no food. Children crying, lifeless, with no options for nutrients. This is the world many Liberians live each day. Liberia is the 4th poorest country in the world. No adequate education, Ebola exposed the poor healthcare system, and 80% unemployment breeds crime and widespread poverty.
Because of global citizens that care and love all people, L.I.T.E. was able to distribute 100 bags of rice to 100 women and their families. The market women in Monrovia were so excited to receive this Christmas blessing. They truly did not see a way, but God opened up a window and poured out a blessing.
Thank you to all our wonderful donors for easing the burden of the Liberian market women!