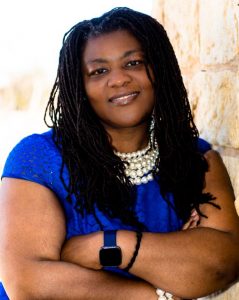 Lifting Individuals through Education is a 501-c3, not for profit organization created in 2010 by founder Monigo Saygbay-Hallie.
Our ordained purpose: Eradicate Poverty — Elevate women — and Educate children
L.I.T.E.'s foundation is anchored in this scripture;  Luke 7:40 – "Woman, your faith has saved you"
Monigo Saygbay-Hallie is a native of Liberia.  She moved to the United States as a young girl with her family to have an opportunity to share the American dream.  She was educated in the U.S. and answered her call to ministry through the A.M.E. Church.  Monigo has always had a passion for women and children in her country and across the globe.  She believes that if you elevate the women, you save the family.  In many countries the women's voice sets the tone for how the household will operate.  The household is the first shaping ground and haven for children.
Creating L.I.T.E. is fulfilling the call that God has on Monigo's life.  With God's help, L.I.T.E will tackle poverty, education, and trafficking.  Every women and child have the right to mental and physical growth and freedom.
           Thank you for sharing God's love with women and children in need across the globe.